Authentic. Regional. Affordable.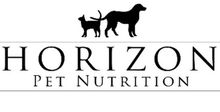 Dog Day Afternoon is proud to carry Horizon Pet Nutrition in Belleville, Illinois. We could see the potential. Saskatchewan, Canada is a rich agricultural basin offering many of the essential and innovative ingredients needed to make an unparalleled line of premium foods. We wanted to develop our foods the right way. To formulate, source, manufacture, and ship from our own production facility directly to the market. It's the hard way, but the right way and increasely rare in today's pet food market where many brands typically and too often use third party contractors. We source as local as possible and when we need to go farther afield to locate ingredients that meet our high standards our objective is the same.
Dog Food
Dry Dog Food: Taiga Chicken Dog Food, Taiga Pork Dog Food, Amicus Salmon Dog Food, Amicus Chicken Dog Food, Amicus Lamb Dog Food, Amicus Tri-Protein Dog Food, Complete All Life Stage Dog Food, Complete Large Breed Dog Food, Complete Large Breed Puppy Dog Food, Complete Senior/Weight Management Dog Food, Legacy Adult Dog Food, Legacy Fish (All Life Stage) Dog Food, Legacy Puppy Dog Food, Pulsar Chicken Dog Food, Pulsar Turkey Dog Food, Pulsar Fish Dog Food, Pulsar Lamb Dog Food, Pulsar Pork Dog Food.
Come visit our pet supply store in Belleville, IL specializing in quality food, treats, and supplies for cats and dogs. We offer quality, professional grooming.